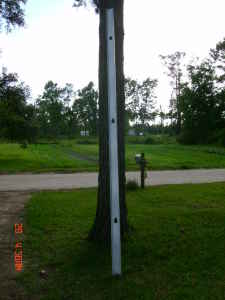 Metal Studs - $3
Wilmington, NC • 08/31/2007
I have 30 metal studs. They measure 4" across, but I believe these are considered 3 5/8" and ar 11'7 1/2" in length. They are in brand new condition.



These sell for over $6.00 for a 10' length, but I am selling them, for $3.50 each or you can make an offer on all 30 of them. You will be getting a bargain.



Please call 910-200-5672 cell phone for more information. You will talk with Johnny.



Thanks very much.

Posted by: OhSoHandy User
Located: Wilmington, NC
(No map found for this address)